Welcome to my Farmhouse, I'm so glad your here!
My name is Liza! I am a momma to one deaf boy, and two hearing boys. I am trying to figure out how to teach our family ASL, how to get used to a kid with Cochlear implants, all while learning how to homestead, blog, and try to live as organically as possible. There is a lot going on around here, but I am so thankful that you are here, sharing a piece of our home with us.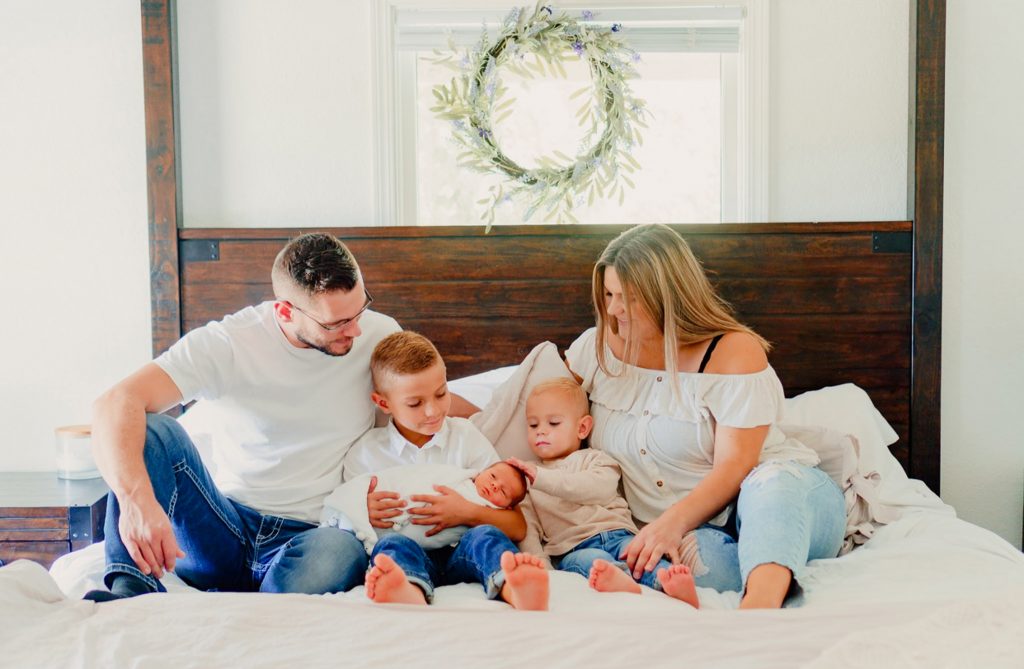 My husband and I are raising 3 beautiful boys, on a 4 acre homestead. My husband and I got married nearly 10 years ago. And since then we have created a safe heaven for our family in Missouri….in the middle of no where. Let's start 3 years ago, when we lived in town. With only a lot for land.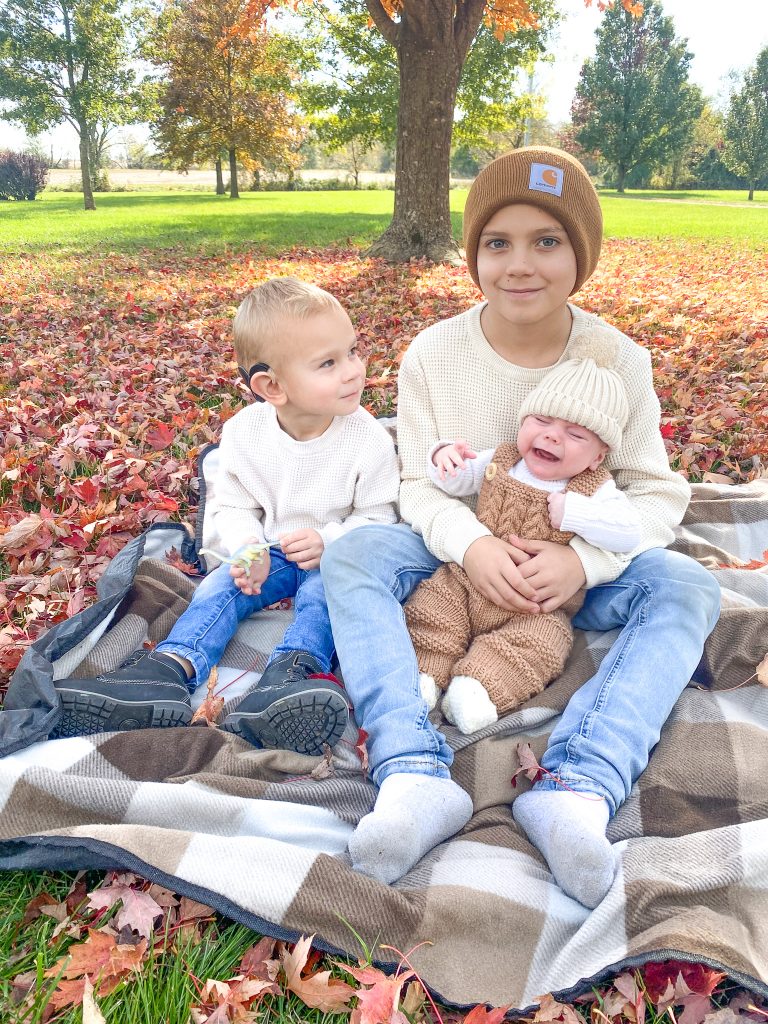 My husband and I both come from big European families. From a young age we both knew we wanted a homestead. But in this day and age that is not so easily achieved. So as a young couple with children we set out to take a leap of faith and follow our dreams. After a lot of prayers and some faith, we sold our house in the city. And moved into a tiny town with nothing but a gas station. Since then we have been creating a home for our children to grow up in.
Not knowing anything about gardening, I planted my first crop. That year my garden did so good, that the next year I decided to make an even bigger one. Before I knew it I had 28 tomato plants and 13 cucumber bushes. That is when I knew I had to learn how to preserve all this harvest I had planted. I had to learned how to can. Canning is an amazing way to preserve all that harvest that's coming in. All your hard work saved in a little jar of goodness.
What's next?
Now that I got the hang of a garden and canning, I had to challenge myself with something new. Livestock! I blindly went out and got 12 chickens. Not knowing a single thing about keeping them alive. But I knew I was committed. I came home with chickens, and told my husband "Now you have to build me a coop" I know, I know! I did things in the wrong order. Ideally you need to have the coop ready, then get chickens. But I knew if we kept "preparing" for them, it would never happen. So within one day my husband and my father turned our storage shed into a coop! And it worked out wonderful! Once I got the hang of chickens I went out and got sheep! Yes, you already know…without a place to keep them. So we kept them with the chickens! till my husband builds them a separate area.
Now I am trying to convince my husband to let me buy a cow…I think you guys already know what I'm thinking, right? 😉
Even though I don't own a cow just yet, I buy my dairy from a very kind Amish family that live nearby. I switched my entire family to raw milk! Which I make fresh cream with, butter, farmer's cheese, mozzarella cheese, and buttermilk! That was the best decision I have made!
All of this is new to me, but what I do know very well- is food. I grew up with a Moldovian mom, who made 4 course meals for every meal! That same love to serve family and friends was instilled within me. Being in the kitchen and serving my family is a blessing! it brings me so much joy. It's where I feel at peace. Where I feel in my element. And I am so excited to share family recipes with you. Also many other recipes I have learned living here in America. If you want to learn how to make home cooked meals, organic living, and homestead then you are in the right place!
As always, Thank you for stopping by my Farmhouse.